Mass. High Court Says Black Men May Have Legitimate Reason To Flee Police
Black men who try to avoid an encounter with Boston police by fleeing may have a legitimate reason to do so — and should not be deemed suspicious — according to a ruling by the Massachusetts Supreme Judicial Court.

---
Charlotte Police Release Partial Shooting Video, Say Keith Scott 'Absolutely' Had Gun

Charlotte, NC, Police Say Keith Lamont Scott Had a Gun, but Was That Enough to Detain Him?
In North Carolina, the open carry of a handgun is legal, and concealed carry is legal with a permit. In addition, the U.S. Court of Appeals for the 4th Circuit ruled in 2013 that police do not have sufficient cause to stop and search someone—or a person with that person—just because he or she is carrying a handgun.

---
America is a Big FATCA Liar
FATCA has caused enormous disruption around the world, leading many foreign banks and other institutions to ban American clients. It's also prompted thousands of U.S. citizens to give up their citizenship to avoid this and worse fates. It is almost universally hated by Americans and foreigners alike.

---
Baltimore man who called 911 for help dies after being punched by police
---
Bolivia Ended Its Drug War by Kicking Out the DEA and Legalizing Coca
---
A Single Migration From Africa Populated the World, Studies Find
Almost all living people outside of Africa trace back to a single migration more than 50,000 years ago
---
Africa is NOT a Country
7 Reasons Why 'Colorblindness' Contributes to Racism Instead of Solves It
By Jon Greenberg

Being African in India: 'We are seen as demons'
By Aletta Andre

Black feminism and intersectionality By Sharon Smith

Cornel West on Obama: "The First Black President Has Become The First Niggerized Black President"

'Structural Looting' of Black Communities Driving Protesters to Baltimore Streets By Sarah Lazare

Eduardo Galeano on Haiti by Kim Ives

Haiti Dreadlocks Protest Eurocentric Profiling Haiti Dreadlock Wearers Demand: A Stop to Persecution by US Puppet Regime

Light Girls, When Documentaries Get It Wrong by Jessica Ann Mitchell

More...


South African School Girls provide leadership for the On-Going Revolution
September 21, 2016 : By Dr. Marsha Adebayo and Siki Dlanga
Refusing to straighten their hair or submit to white supremacist standards of beauty and comportment, 13 year-old South African Black schoolgirls braved police dogs and arrest to join a growing youth movement.

Ready Or Not, the Black Movement Enters a New Stage
July 20, 2016 : By Glen Ford
Black America is at a point of political inflection. Over the last two years, an incipient movement that goes under the heading of Black Lives Matter has mounted an inspired resistance to the mass Black incarceration regime and its killer cops.

Made Man in a Blue Vest: Deray McKesson
July 11, 2016 : By Bruce A. Dixon
When the Aspen Institute flies you to Colorado for the weekend to rub shoulders with the elite, hands you that honorarium check and lauds you as an example of up and coming leadership, it means you're in. If it's your first time, and last weekend was Deray McKesson's first time at Aspen, it's your debutante ball...

U.S. Sets Stage for Libya-Like Regime Change in Eritrea, "Africa's Cuba"
June 18, 2016 : By Glen Ford
The U.S. is moving towards war against Eritrea, a fiercely independent African nation of only six million people. Washington has deployed its UN "human rights" proxies to justify another "humanitarian" military intervention, remarkably like the UN-sanctioned aggression against Libya, in 2011.


More Articles:

Shopping
Amazon Store
♦ African Books
♦ Contemporary
♦ Trinidad/Tobago

MUST READ!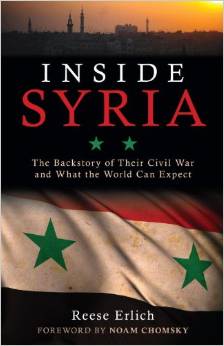 Inside Syria: The Backstory of Their Civil War and What the World Can Expect
by Reese Erlich



Rwanda and the New Scramble for Africa: From Tragedy to Useful Imperial Fiction
by Robin Philpot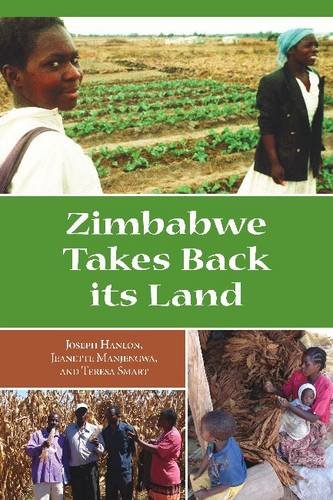 Zimbabwe Takes Back Its Land by Joseph Hanlon, Jeannette Manjengwa, Teresa Smart



Zimbabwe's Land Reform: Myths and Realities by Ian Scoones et al